As the winter season is getting closer, many of us need to think about preparing our cars for the cold season. Lower temperatures, snow, rain, freezing rain, and sleet can cause difficulties for many Americans across the country as they attempt to keep their beloved car working perfect. 
There are a number of tasks that can be done to ensure your car is working perfectly throughout the colder months, and help to keep you and your family safe from the winter weather. Below are 5 crucial steps in making your car winter ready. 
Create a "winter supply" box for your car
This ensures in a moment of winter weather havoc that you and your family needs are met. As simple as keeping the box in your trunk during the winter season will assure your safety in any unplanned incident. 
What you will need to put in your box is supplies needed in case you are stranded in an area with no food, water, or any supplies needed to survive. A list of items stored can be a flashlight, a fully charged cell phone, first-aid-kit, blankets, a change of clothes, ice scraper, a radio, and some healthy snacks such as nuts or protein bars. 
Using a large container to store all of these items in the back of your car is a great way to ensure that you and your family have the needs to outlast any winter situation. 
Check your antifreeze and engine coolant levels 
Many Americans do not know that antifreeze is the chemical in your car that ensures that the temperature does not go below freezing. Making sure your vehicle has the correct amount of antifreeze during the winter times is crucial, because without it your car's engine can freeze.
A great way to check your engine coolant levels is to buy a tester kit that is available at most auto parts store or come to Madera Auto Plaza. Knowing the correct ratio of the coolant levels helps when directly adding coolant to the car and it is very simple to check the coolant levels of your car. 
Check the tire pressure and tire tread depth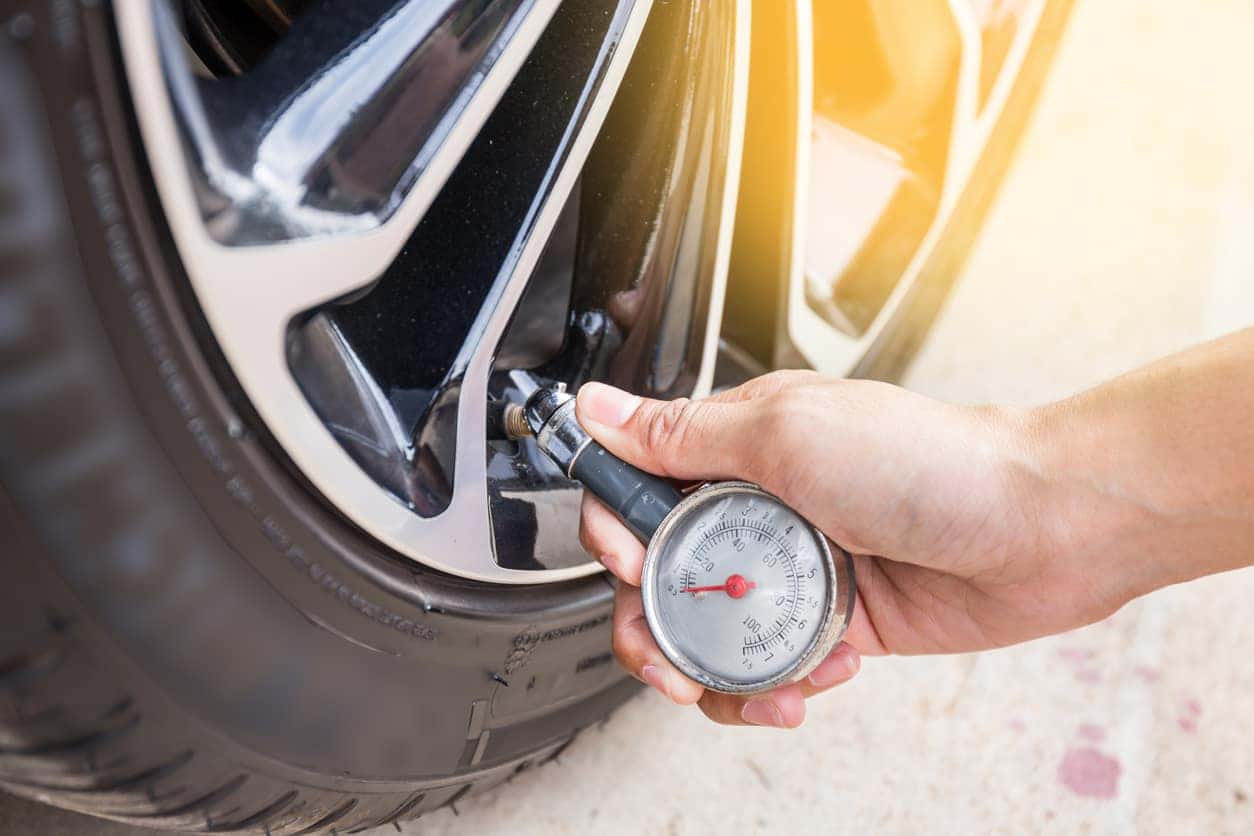 Having great tires during the winter season is one step closer to having a winter ready car during the times of heavy snow and ice. Just a few steps are needed to figure out if you need new tires. 
First and foremost use a tire pressure gauge that is sold at most auto parts stores to check your tire pressure. If your tires need a little air, simply go to your local gas station or come to Madera Auto Plaza. 
Lastly you need to check the amount of tread that is left on your tires. The easiest and most simple way is to use a penny and if you can see all of Lincoln's head then it's time to replace the tires. If you cannot see all of Lincoln's head then your tires are in good condition for the winter season. Many Americans even get winter tires on their car, as they can make a world of difference in your daily commute.
Check and change your windshield wiper fluid 
Many people do not know that all windshield wiper fluid was not created equal, and they have a winter fluid that prevents it from freezing during the colder months. Most generic wiper fluids are great for summer and fall, but as the winter approaches the fluid freezes upon contact with the windshield.
Just as winter begins to set, go to your local auto parts store and have your windshield wiper fluid changed for the winter fluid. All winter fluids are made in a way to ensure that it holds up against the freezing temperatures, and helps to remove ice and snow making it easier to clean your car. 
Make the switch to winter oil
As the winter temperatures brings almost freezing degrees, the oil will start to thin out as the temperature falls. In freezing weather many people buy a lower viscosity oil for their car as it holds up better against the temperature. Many people will buy 5W-30 over 10W-30 based on the viscosity level of the oil. 
For those who use high viscosity oil such as 10W-30, please consider making the switch to 5W-30 at your next winter oil change is the best move to keep your car running smoothly during the winter. 
These 5 steps will help to ensure that you car is ready for the winter season, and helps to minimize the likelihood of any winter situation getting the best of you. 
If you have any tips of your own, please share them with us by leaving a comment below.